No Matter where in the home buying process You are, We can Help
Using a great agent can make a big difference when buying a home. Whether you are just looking for help getting started, interested in working with an agent to find the right property, or already have one in mind but need assistance in getting over the finish line, home buyers can connect with Chicago's best agents with Homebloq.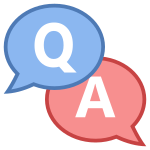 Just Advice
Simply looking for some help, need guidance, or have specific questions?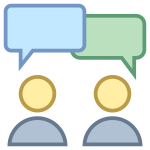 Find an Agent
Tell us a bit about your home search goals and we'll recommend the right agent.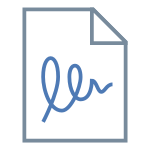 Ready to Buy
Already found your dream home but need help writing up an offer and negotiating?
Save yourself the Work and Worry
91%
of home sellers were assisted by an agent in 2018
National Association of Realtors
70%
of sellers who tried to list by owner ended up using an agent
Zillow.com
90%
of homes are sold by the top 10% of agents
Top Agent Network
What Makes Homebloq Different?
We personally know every agent-partner
Each agent in our network is one we personally know and is someone for whom we can vouch. Why does this matter? The difference between using an experienced, awesome agent and not can mean losing out on your dream house, mishandling documents and closings, or even costing you money.
We are not stuck with One Fee Structure or Business model
Unlike traditional brokerages, we can help recommend agents that perfectly fit your preferences - whether that's a traditional commission model, flat fee/discount brokerage, or something else.
We care about the consumer first
Managing brokers must cater to their agents, but we care about the home buyer, and everything we do is done to ensure you receive the best home buying experience possible - from beginning to end.
We Don't Make Money Passing Off Your Personal Information
Unlike lots of other websites, we do not make money by selling or passing off your information to agents. You control when you want to connect with agents.
We Care about agent quality, not quantity
We define high quality agents as ones who are trustworthy and provide guidance and advice, with a strong track record and involvement in their associations. We care less about transaction volume and other quantity-based metrics that do not always correlate with quality.
Less is More
It is commonly known in the industry that fewer than 20% of agents earn 80% of the commissions, that's why we choose to work with only those who are top performers, so you do not risk working with an inexperienced or bad agent.
meet some of our preferred agents
Danielle Dowell
The Dowell Group, Team Lead
Neighborhood Expertise
Lakeview, Wicker Park, Bucktown, River North
Price Points: $400k-750k+
Matt Laricy
Matt Laricy Group, Managing Broker
Neighborhood Expertise
River North/ Streeterville, Gold Coast, Old Town, West Loop, West Town
Price Points: $400k-750k+
Mike McElroy
Center Coast Realty, Managing Broker
Neighborhood Expertise
Bucktown, Wicker Park, West Town, Logan Square
Price Points: $250k-500k+
More Resources for Home Buyers